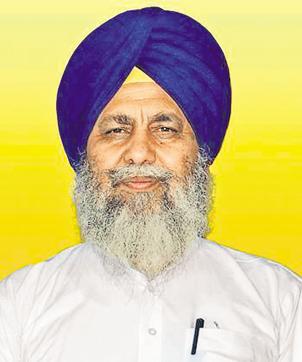 I convey my blessings to all the visitors to this website and to those studying in this institution. This college is one of the forty three higher education institutions being run by the Shiromani Gurdwara Parbandhak Committee, Amritsar.
We, at SGPC, strongly believe that good education is the bedrock of a progressive and liberal society. It is very essential to develop a scientific temper in the contemporary youth, thus enabling them to become a global citizen.
It is my firm belief that modern academic knowledge needs to be supplemented with spiritual  and ethical values. Our institutions endeavor to chisel young boys and girls into multi-faced personalities.
I exhort everyone to seek knowledge vigorously, and at the same time, follow the teachings of our great Gurus.
Good Luck..
My God would touch the heights of sight pray that this organization heights resident of the area under the positive feelings and associations are always built this institution, this organization's feelings toward them.
Bhai Gobind Singh Longowal
President (SGPC)